Rx for Longevity
For over half a century, Precision Associates has specialized in close tolerance, 100% inspected, precision products, and that's why customers in the Life Sciences industries trust PAI to supply their custom medical rubber seals and O-Rings. PAI manufactures a number of compounds that are suitable for use in medical applications requiring body or body fluid contact. Items intended for medical use can be produced in our ISO 7 (Class 10,000) Clean room. All stages of rubber production from mixing of rubber compounds through packaging are performed within the Clean Room facility, including cryogenic and mechanical de-flashing. Certification is supplied with each shipment. Silicone product shipments also include any certification provided by our raw material suppliers.
Precision Associates has over twenty Platinum Cured Silicone compounds that are USP VI certified by the polymer manufacturer. Additionally, PAI submitted these materials for independent testing to make sure that nothing in our processes compromised the cleanliness or certification of the approved material. PAI has developed and received certification on a 70 durometer White FKM, Black FKM, White Perfluoroelastomer and a 70 durometer White EPDM.   The FKM's and EPDM have also been tested to meet ISO 10993-5.
Biomedical Grade
In addition to meeting the USP VI requirements, Biomedical Grade silicone elastomers undergo additional biocompatibility testing including 90 day implantation. These grades are suitable for use in the same applications as USP VI materials and for short term implantation (up to 29 days).
Implantable Grade
Silicone grades suitable for long term implantation are also available. Each application requires approval from Precision Associates and the material manufacturer prior to purchase. Please contact us for all your medical rubber seal needs.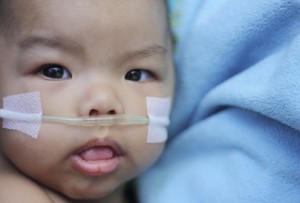 Precision Associates currently makes products used in these medical applications:
Gas Handling
Electronic Monitoring
Blood Handling
Vaccine and Medicine Delivery
Surgical Instruments
Hearing Aids
Laser Devices
Drainage Systems
Laboratory Equipment
Medical Electronics
Prosthetics
Dialysis/Renal Care
Urologic/Gynecologic Equipment
Opthalmic Lens production
Endoscopy
CTO Recanalization
Dental Instruments and Implants
Veterinary Equipment
Pharmaceutical
Biotech