Extending Life for Fluid Power Seals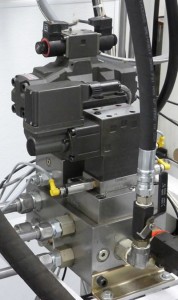 Fluid power refers to both hydraulic and pneumatic cylinder systems that transmit energy from one location to another without using mechanical or electrical methods. Pneumatic applications operate using gases such as air and at much lower pressure (100psi) than a hydraulic system powered by fluids. Pneumatic seals are typically made from rubber whereas hydraulic seals are produced from urethanes or plastics due to the sealing requirements of higher operating pressures (2000 psi or greater). Precision Associates customers prefer our rubber U-Cups for their pneumatic applications as they are designed to operate with lower breakaway and operating friction as compared to similar products in the marketplace.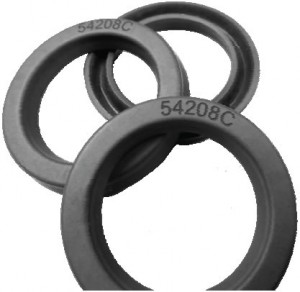 Precision Associates N-Dure™ Extended Wear compounds were developed in response to market demands for longer seal life and to prevent contamination in dry air pneumatic systems used in Medical and Food Processing operations.
With a base polymer of Highly Saturated Nitrile (HSN or HNBR) that possesses natural wear resistance and our proprietary internal lubricant package, users of N-Dure materials have experienced 3 to 5X longer service life than with standard Nitrile seals. The saturated polymer, coupled with improved modulus enable N-dure compounds to perform at higher temperatures and pressures than a standard Nitrile seal providing a wider range of sealing opportunities. For system uniformity, Precision Associates can make all your rubber components from the same N-Dure compounds.
When you can't come in from the cold…..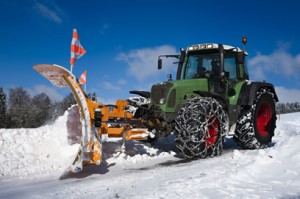 Located in Minnesota, Precision Associates understands how frigid weather affects equipment operation and impacts rubber seal functionality! That's why we developed our B-Lo°™ Lo-Temp Rubber Compounds.
There are several different ways to measure low temperature properties of a rubber compound. The three most common methods used in the rubber industry are Glass Transition, Brittle Point and Temperature Retraction (TR-10).
Precision Associates typically tests our seal compounds for Brittle Point and Temperature Retraction but considers the TR-10 test to be the best indicator for the performance of seals at low temperatures.
Formulated to improve low temperature performance, B-Lo° materials are used in a wide variety of applications and markets in various parts of the country. From O-rings being used in the mining industry in Northern Minnesota to the seals used for Oil and Gas drilling and processing across Alaska and Canada to railroad air brake systems that cross the United States and Canada, PAI materials are designed to perform under extreme temperature conditions.
Count on us to assist you with your low temperature sealing needs!